LET RAISE AWARENESS! about the importance of early detection of breast cancer. Spread the word about mammograms!
Encourage communities, organizations, families, and individuals to get involved. Breast cancer is the 2nd most common kind of cancer in women. About 1 in 8 women born today in the United States will get breast cancer at some point. The good news is that most women can survive breast cancer if treated early. Let's put on our pink gear and raise awareness!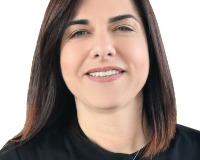 With all my resources and your best interest as my top priority, I can make your dreams of being a homeowner come true! Just like I want the best for my family, I want the best for you. It's more tha....