#1 Clean and Stow Your Mower
You can add a stabilizer to your gasoline to keep it in good condition(Cost around $10). Just put a little of the stabilized gas in mower, run it a few minutes and it good to store. Another method is to just run your mower dry before storing. Put some oil in spark plug hole, pull starter cord to distribute oil, turn mower on side to clean out any grass or gunk from mower deck and your ready to store.
#2 Remove Garden Hoses From Faucets
You don't want any water to back up in the faucets/plumbing pipes just inside the exterior walls. If that water freezes it could cause the pipes to bust/crack and cause damage. If there are any shut off valves to the exterior faucets go ahead and turn them off to prevent any minor leaks letting water to get to faucets. Drain those water hoses and store them in shed or closet.
#3 Drain Your Sprinkler System
If you have an irrigation system even buried lines can freeze, so its good to drain your irrigation system. Turn off water at main valve, shut off auto control, open drain valves, then remove any above ground sprinkler heads give them a shake to get water out then put them back on. If no drain valves then you might want to get the lines blown out with compressed air (COST $75 to $150).
#4 Seal Air Leaks
Check your homes exterior for any cracks and seal those cracks with some exterior caulking(color match) between trim and siding, windows and door frames, and by pipes and wires that go into your home. This keeps the moisture out!
#5 De-Gunk Your Gutters
After the leaves have fallen remove leaves, twigs, and gunk from gutters. Make sure gutters are sagging and trapping water. Tighten the downspout brackets and gutter hangers. Replaced any that are damaged. If you find any colored grit from the asphalt shingles this is not a good sign. That grit helps the shingles protect from the sun UV rays. To prevent foundation problems those downspouts should extend at least 5 feet away from the home.
#6 Eyeball Your Roof
Roof warning signs: Shingles that are buckled, cracked or missing. Rust spots on shingles. Loose Damaged or Missing shingles REPLACE immediately. Masses of moss or lichen could indicate roof decay underneath. Check your plumbing vent stack to make sure the rubber collar is not cracked or loose.
#7 Direct Your Drainage
Take a close look at the soil by foundation to make sure it slopes away from your house at least 6 vertical inches over 10 feet. That keeps water from soaking the soils around your foundation, which could lead to cracks and leaks. Be sure soil does not touch siding.
#8 Check Your Furnace
Time to change your furnace filter (which you should do every 2 months). If you want go ahead and schedule a check/tune-up with a pro. Check about a annual maintenance contract could save you 20%.
#9 Prune Plants
When the summer cycle is over it's time to prune those plants and trees! Trim those tree limbs at least 3 feet from house to prevent moisture on roof and siding. Also helps in case of those high winds.
#10 Give Your Fireplace a Once-Over
Make sure your Damper open and closes properly by looking up flute. Using a flashlight you should be able to see daylight at end of chimney if not you need to clean away any obstructions like birds nest or leaves and branches. Check firebox to make sure their is no damage like cracks or missing mortar. If their is any creosote build-up in flute it might be time for that chimney sweep, this is usually done every other year.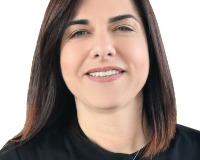 With all my resources and your best interest as my top priority, I can make your dreams of being a homeowner come true! Just like I want the best for my family, I want the best for you. It's more tha....