Advantages of Working with an Exclusive Buyer's Agent

Having an exclusive buyer's agent on your side means you have someone working only in YOUR best interest! Your agent will also:
Use knowledge and experience to help you navigate local market conditions

Act as an advocate for the buyer during the entire homebuying process

Actively negotiate price and terms strictly on behalf of the buyer

Prepare necessary forms and written offers

Assist in arranging property inspections, as well as provide advice regarding necessary improvements and repairs

Consult with the you about financing options and have a network of lenders that can help

Attend the loan closing to help address any last-minute details and questions

Buyer's agents are not the gatekeepers of property information, but understanding, evaluating, and presenting that property information to home buyers remains an integral part of a BUYER'S AGENTS job. If done properly, everyone benefits; if ignored or executed inadequately, everyone suffers.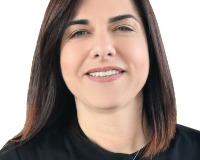 With all my resources and your best interest as my top priority, I can make your dreams of being a homeowner come true! Just like I want the best for my family, I want the best for you. It's more tha....